Upcoming Events
Check out our latest events and sign up!
April 26 – Mid-West Trucker (Oakbrook, IL)
Cancelled – OTA (Cincinnati, OH)
June 14 – (Indiana Motor Truckers)
June 28 – OTA (Toledo, OH)
July 12 – OTA (Columbus, OH)
October 11 – Indiana Motor Trucker (Fort Wayne, IN)
November 2 – Illinois Trucking (Collinsville, IL)
Sign up now for our 2023 Yellow Van Tour! All Dates are open to register!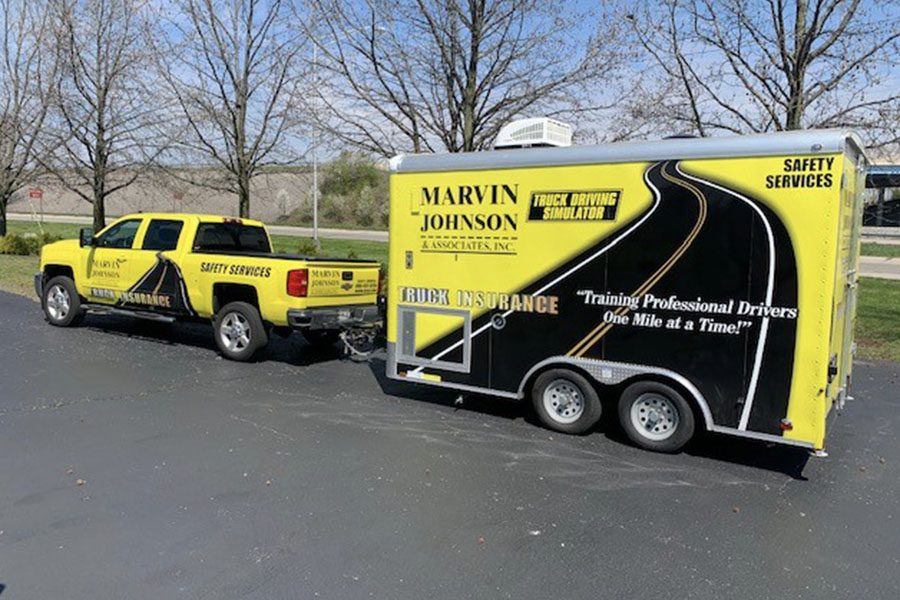 Company Owners
Safety Directors
Safety Managers
Operations Personnel
MJAI Safety Services—What's new
Summary of DOT Regulatory Update/Requirements
DataQ's—The Request for Data Review Process (inspections & reportable crashes)
Discuss what to do at the scene of a CMV accident—and Post Accident Requirements.
Certification Training for: "Reasonable Suspicion Training for Supervisors"
Training meets USDOT Requirements for Drug and Alcohol Program— Certification [49 CFR 382.603].
Also a Great Refresher Training for all attendees.
We will start the day by talking about the leading causes of CMV accidents in our industry today. In our discussion, we will spend a great deal of time discussing how to eliminate or control these causational factors our drivers encounter.
From there, we will transition into the most common types of CMV collisions we see across our book of business. We will analyze why these typical collision types occur so frequently and discuss how best to limit our exposure, such as training our drivers, employing carrier "Best Practices," and developing a safety culture to ensure a reasonable outcome.
To close the day, we will analyze actual CMV "dashcam" crash videos as a group. We will consider crash preventability, possible causes both by the CMV driver or other involved parties, and discuss ways the crash could have been avoided. Lastly, we will discuss remedies to prevent or minimize carrier exposure in the future, such as remedial driver training and additional vehicle safety & technology acquisition.
These seminars are not just for safety directors, so feel free to register other people from your office to attend. To register, please complete the form below and send it back either by fax to 812-348-7653, or you can scan and email to aholt@mjai.com. If you are registering more than one person, please complete a separate form with their contact information. We will send reminder emails as the seminar date approaches.
June 29 – Perrysburgh, OH
October 12 – Fort Wayne, IN